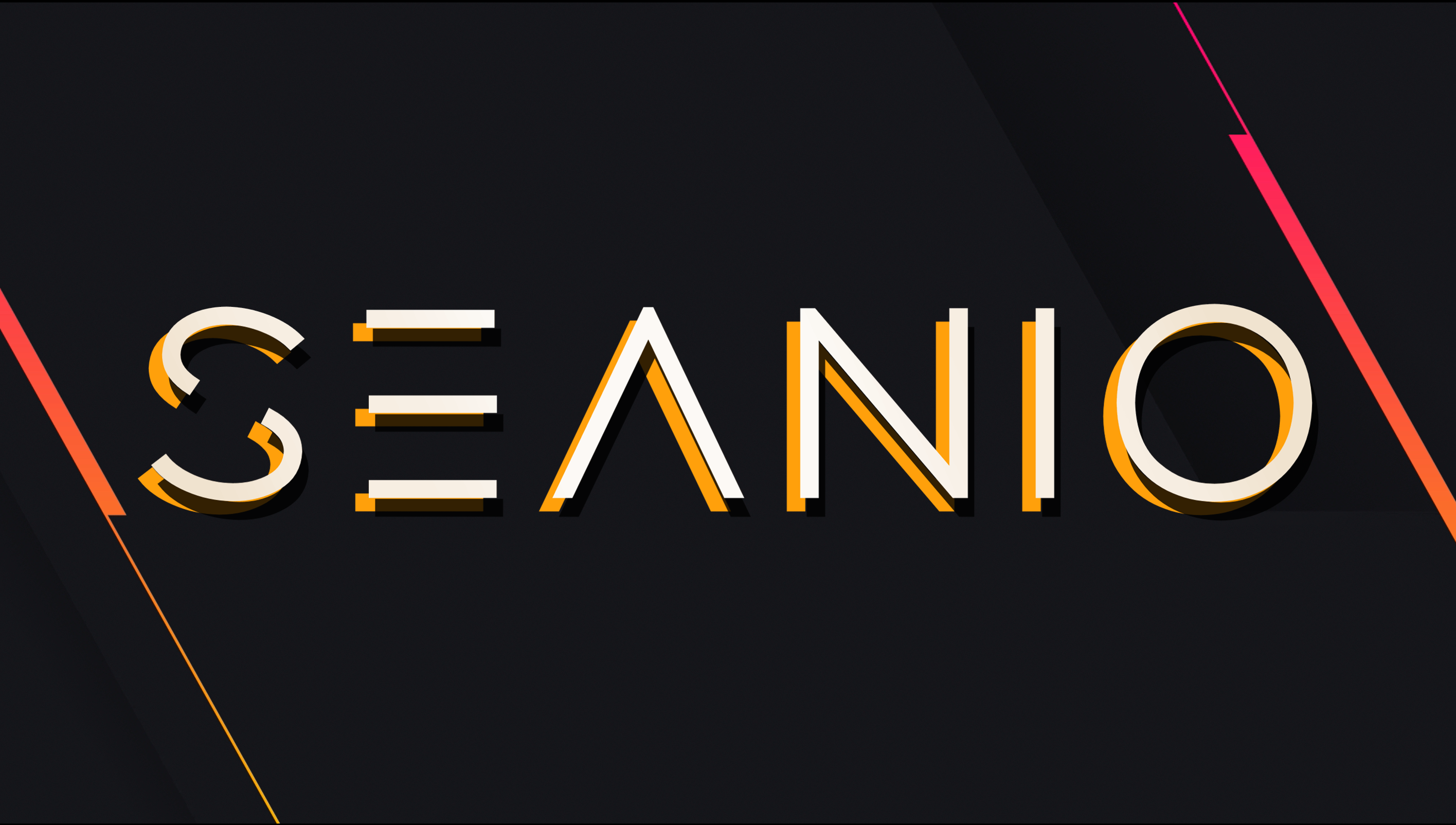 Hello world!
As you may have noticed, my new website is now live! (Woo!) I guess that means that I mean business about this whole thing, huh? Well, yeah, I do.
Some of you may know my journey up to now, some of you may only know a fraction of it. Some of you may not know me at all and may just be randomly stumbling upon this peculiar little section of the internet and wondering how you got here - that's okay, you're safe now. You're one of us... (One of us...) Some of you will have grown up with me, some of you will have been in a band with me and some of you will know me through one or more of the online communities I've been lucky enough to be a part of over the last few years. I've made some wonderful, amazing friends through those communities (some of whom I hope to be life-long) and all despite never personally meeting! Such is the beauty of social media... Okay, so social media is hardly a beautiful thing and is seriously flawed, but there are some positives, is what I'm saying!
You may be wondering: Why, Captain Essay? Why have you chosen to launch this website now? Why have you chosen to start our own online community? Why have you chosen to put your ugly mug on camera on a regular basis for strangers to troll you from a chat box? Why have you decided now is the time for the world to hear your music? All of these are valid questions and they all deserve a valid answer. There's a reason they call me Captain Essay, so strap yourselves in for this one.
The website is a simple one: I needed a single, professional destination on the web for people to find me.
The community is as a result of witnessing the establishment and growth of a community supporting one of my musical inspirations a couple of years back and seeing how it has evolved to become what it has - with a tight-knit group of dedicated regular chatters, frequent hang-outs, supportive relationships and a welcoming atmosphere for all the new weirdos arriving there. Yes, he had pre-existing fans, of course, but never has there been a dedicated place for all of said fans to congregate and just be their true selves, around likeminded people. This idea fascinated and inspired me. I've always wanted a place to call home amongst a group of friends and while I love and appreciate my small group of local besties (you know who you are), we can be different people at times. I feel privileged to have been part of the journey supporting the aforementioned musical "hero" over the last few years and am honoured to now call him a friend and mentor - as well as his fellow bandmate and collaborator. This journey, coupled with other experiences in different communities prior, have only encouraged me to create a place for my friends, family, fans and other likeminded people, to come together and just be who they are - all while hopefully enjoying whatever this mess I'm about to make ends up being!
The streaming? That's a tricky one. It was never really part of my plan per se, but over the years with the rise in popularity of platforms like Twitch and YouTube for watching "every day people" do what they do on a regular basis, this intrigued me. I've always been shy and reserved in a public setting and I'm not a great conversationalist unless I have a common ground to talk about with the company I keep. I want to challenge myself on that. I have been in these communities I've been part of; whether through text chats, voice chats or video chats, I've been improving my self-confidence and it turns out, I've got a lot to say about certain things - namely music! Having been reminded and validated that I do in fact know what I'm talking about when it comes to music and production, I feel like I can help offer insight into the creative process as I myself go through that very same process, especially as I re-learn many techniques I'm out of practice with... Plus, at the mere mention of the fact I'm making music, I've been directly asked if I'm going to start my own streaming journey and when, so, if there's demand, why not?
And the music? I firmly believe it's what I was put on this planet to do. It's been a long and bumpy road to get here, but when taking stock of my life a while back, there has only ever been one constant for me since the beginning. There's only ever been one thing I've wanted to do for the rest of my life and that's create music. I've never been told anything I've written, composed, produced or performed has been bad. I've had positive feedback at gigs, in education settings, in professional settings and from complete strangers - I was even once reasonably popular in Iceland and Finland - back in the old MySpace days - when I shared a few early demos of some ambient electronica tracks I'd made, with a lot of my traffic coming from there! All of this has only encouraged and driven me forward to continue exploring my path and now, with a clear vision of what I want to do, it's high time I got back to it!
So what exactly am I going to be doing?
As an artist and producer, I'll be working on my debut album and the couple of singles I'll be releasing in advance. I know this likely won't be where I'll make a living and that's okay. I'm not all that enamoured with touring and performing these songs live either - not least during a global pandemic - so I need another plan. Whilst I would love to produce for others, I don't feel I yet have the credibility to be able to do so, but in time, anything I'm commissioned for, I'm happy to take on! Sync and library music is likely to be my "bread and butter". Growing up watching pro-wrestling, I became a big fan of some of the library music used on those programmes and fell into the rabbit hole of researching such things. Many listens later, I realised this is something I'd enjoy doing for all types of media, be it television, streaming, film, podcasts, video shorts, radio, advertisements, corporate needs or otherwise. I've had the pleasure of learning from, working and experimenting with people in a variety of genres over the years as well as experimenting myself, so I feel equipped to create in most genres. Alongside this, I have a passion for the previously mentioned wrestling in my spare time and in the long-run, aim to create a host of themes for wrestling promotions, shows and performers, inspired by legendary theme composer, Jim Johnston and his approach to such tasks.
Yes, this is all quite ambitious and I may not achieve it all. I have no delusions about this, but these are all areas I would like to explore - and that's exactly what I'll be doing on my Twitch streams and in my creative process which I'll share with anyone who wants to follow along for the ride. It's taken a lot of hard work, dedication and recovery from trauma to get here but now I truly feel ready for my professional music career to begin - and life begins as soon as you're READY. I hope you'll join me.

P.S. Captain Essay doesn't strike all the time, so you needn't fear the wordiness too much!