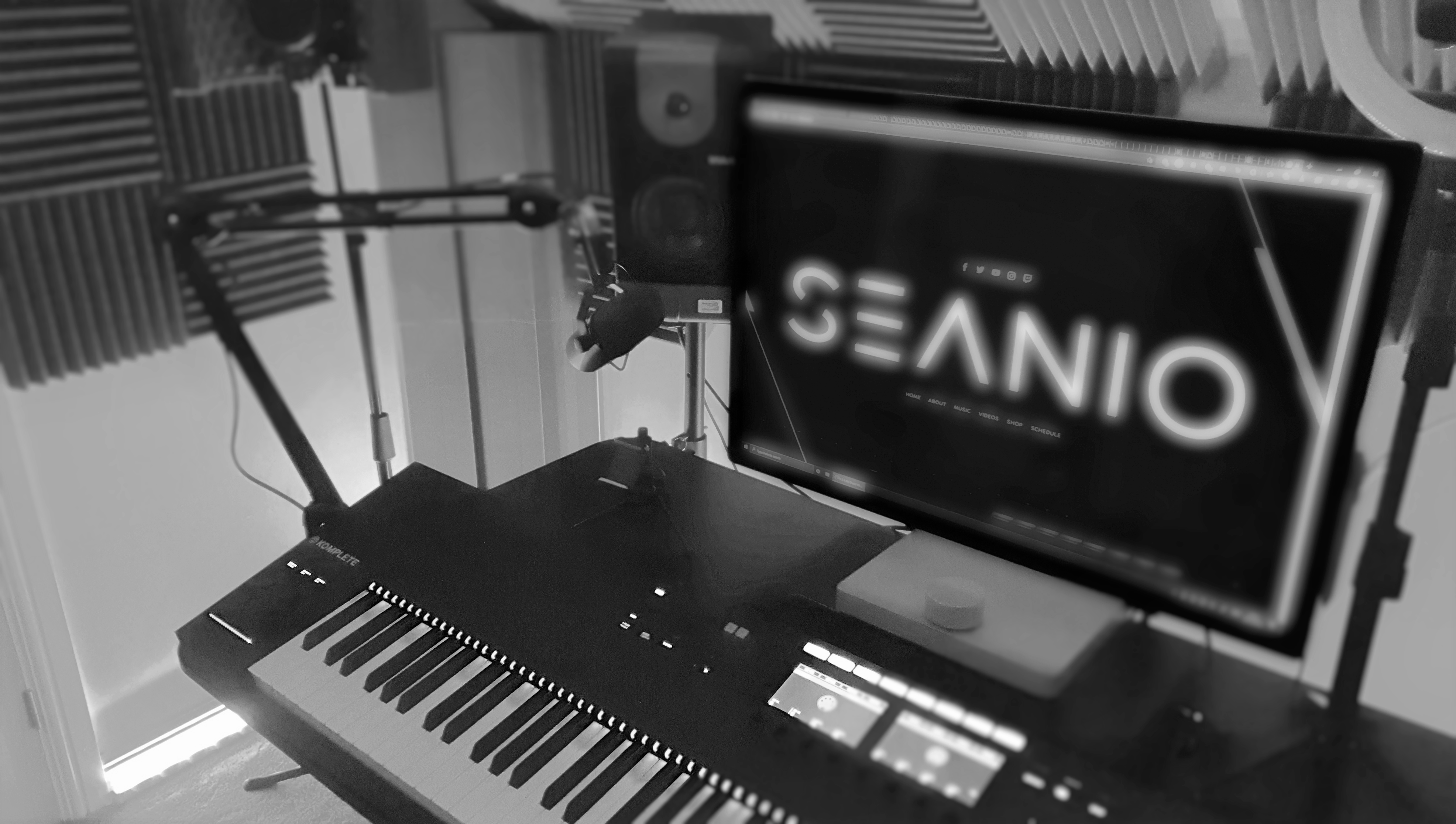 It is Friday the 21st of January 2022. There are 3 days to go until I begin live-streaming on Twitch. I'm nervous. (Captain Essay is about to strike again...)
If you're reading this, know that I will always be honest with you. Part of that honesty requires me to share my vulnerable side. Right now, I'm feeling pretty vulnerable. I was bullied a lot in my formative years and never really dealt with it very well. I took harsh words to heart. I turned bruises into fear and this fear forced me to shy away from outwardly expressing exactly what made me ME. They say there's a "fight or flight" decision to make in situations like that. Occasionally I stepped up and I fought back. Sometimes fighting back is the only thing you can do. When someone has you in a headlock and they're trying to ram your head into the side of a bus, there's not much flight you can do... I knew I was physically weaker than most people. I knew I was smaller. I didn't need them to tell me. I was, however, able to use my smaller stature to escape whenever possible. This helped me to learn to outsmart bullies. As I outsmarted them, I gained confidence, but there was always another bully right around the corner to take that confidence away again.
No-one ever taught me how to build muscle. No-one ever explained to me in my youth how exercise would help equip me physically - and even if they did, I wouldn't have listened anyway because from an early age I knew exercise and I wouldn't get along. There was always a particular struggle that only I seemed to feel once I reached a certain threshold. I knew when my body had had "enough" and when it was "dangerous" for me to continue. PE teachers would always try to push me beyond that limit. A brief stint studying Aikido also had me being pushed beyond that limit. Nobody listened when I told them no or couldn't go further. This always resulted in me not only being sick but physically impaired for a while after. I would barely be recovered by the time the next sessions came around. Later in life, I would come to learn this is to do with my chronic health conditions, which I'm sure I'll write about in another blog post, but the fact that nobody would listen to me when I told them it was too much led me to believe my voice didn't matter. It led me to feel scared to speak up for fear of punishment or my body's response to being pushed further. I wanted to protect myself. Just like I learned to "stay out of the way" of bullies as a best means of defending myself around the same time.
So when it came to music, it was mind-boggling that I was ever offered a way to express myself. As a child, I learned basic guitar and piano and was told there's a particular way to play and that's that. In high school and in college, this was different. Yes, it was expected of me to know the basics but I was offered a level of freedom and expression I hadn't known since I was a toddler - since before school. I didn't know what to do with it. Over time, in the safe-haven that was the music centre at my high school, I learned to be confident in expressing myself through music during break times when nobody else was around. I would start by shyly making sure all doors and windows were shut, drapes were drawn closed and that nobody else was anywhere near before I began to play. I was also learning drums privately at this same time and again, once I'd mastered the basics, I was encouraged to try new beats, try matching the rhythms of my favourite songs and more. So that's what I did at school. I'd blare my CDs on the stereo system and drum along and get lost in my own little world until I heard a bell ring for the next class... Then of course, inevitably, I'd be late because I'd have to run across the entire school in 60 seconds and then be singled out in front of a class full of people I didn't know and who didn't like me - and then I'd get bullied again. So in high school, a battle was established; a battle between the freedom I felt with music, and the consequences of indulging that.
With college, I got carried away with my indulgence. I quickly fell into a group of likeminded people and for the first time outside of the core group of friends I'd grown up with, I had real friends - real friends who got me and understood me and didn't think I was absurd for wanting to pursue music. This became my obsession. Many of these friends weren't even on the same course as me and so had different schedules, so naturally, having that "FOMO" (fear of missing out) on any "cool stuff" happening with my friends, I would wait... and linger... and keep the booth safe at the bar across the road. I'd do that instead of attending my own lectures and lessons. While this was great for a while and resulted in my first real band experience where I seemed to have a whirlwind taste of the life of a rock star all in the span of about 14 months, it did little for my education and I somehow thought I was "above" lectures centred around topics I'd already explored privately. I didn't see the value of receiving that certification at the end of the course. I preferred my friends over investing in my future. This of course came at a cost and I never had the opportunity to complete my course. Reinforced negative messages. It taught me that there's such a thing as being too confident. It knocked me back a bit.
I'd go on to take regular jobs and be taken advantage of or be bullied, guilted or used because I was kind and naïve and easily manipulated. I was taught over and over again not to open my mouth. Not to speak up. Not to stand up for myself because it would only cause more trouble. I shouldn't dare complain about unfairness and should definitely never challenge authority and question why things are the way they are. Before long, I found myself working full-time as a junior audio engineer for a games company I had idolised growing up. Just as I'd gotten into my groove and was comfortable, the work for me dried up and they had me move on to testing games rather than helping with the sounds. I reported bugs in the games and followed up when the next iterations hadn't seen those bugs fixed. This got me shut down. I received harshly toned e-mails from developers essentially telling me to back off just because I'd been doing my job. Again, don't speak up, Seanio...
I'll never know if this was what triggered the onset of my worst health issues or not but looking back, it's easy to see how a culmination of negative messages, stresses and fear resulted in anxiety spirals, panic attacks, Crohn's flare-ups and more. I do know that ever since then, I've been on a journey to try and learn from these experiences and re-write the script in my head surrounding using my voice, expressing myself and generally being me. At the start of this journey, I poured myself into the music I made between 2007 and 2010 before technical difficulties as well as now diagnosed mental health struggles halted my work in music. I never really shared that work with anyone aside from a brief stint on MySpace. These tracks proved popular with strangers in Iceland and Finland who would comment on posts asking me to tour there - a concept which I laughed off as impossible - but the people I knew and the opinions I cared most about? Few of them ever listened. Once again, I was taught not to try, so I didn't. I kept things quiet and private from then on. Even as I ventured out into other opportunities away from music. I naïvely tried to hype up my adventures on social media without ever sharing any details and, looking back, it just came off as attention-seeking behaviours. Maybe it was... Maybe I was just so desperate for someone to tell me I was worth something that I was trying any tactic I could think of...
In 2007 I got sick. In late 2019/early 2020 - just before the pandemic became a serious concern - with the long-running help of a therapist, I had just gotten to a point where I felt capable of betting on myself, believing in my worth again and in the value of what I had to offer this world - and then we all locked down. The pandemic sent me for a loop and a half. Actually, that's an understatement. Mentally, I collapsed. I really struggled. There were a few things that got me through. My then girlfriend who did her best to support in her limited capability. Escapism (binge watching the Marvel movies really helped to shut the negative thoughts up). Crucially though, a new community I found myself to be part of.
An online community I've been part of throughout 2019 until now has been the most supportive, friendly group of people I've known outside of my core group of local friends (whom I've fallen out of touch with and miss greatly - no thanks to Covid-19). I bonded with these new friends over a common music interest and through our shared experiences, I've grown quite close with many of them. I now consider a handful of these people as close as family and they know who they are. Some of them have been absolute rocks for me, have understood me since day one and have just been there no matter what. Whether it's someone to talk to in the dead of night, someone to bounce ideas off, someone to have a good laugh with or someone to watch a movie or play games with... They've been there. They've helped me heal from heartbreak. They've accepted me as I am. They've demonstrated patience and understanding, asked the right questions, shared their own stories, empathised, sympathised and we've all helped each other understand our place in the world a little better.
These are all things most people take for granted and especially so if you're lucky enough to have a life partner or live with people of a similar age and stage. I grew up lonely despite being surrounded by people. So I am grateful for this group of friends who have helped me through one of the darkest times of my life. They have propped me up when I've been at my weakest and more than that, have actively encouraged me to seek out what it is in life that makes me ME. I know my local friends want that for me too. I know my family want that for me too, but there's a difference between knowing it and having people actively tell you it and encourage it on a daily basis. A year ago, I was working on establishing an entirely different business concept. After a couple of crises hit me (and at least one of them hit everyone else in the world at the same time), these friends helped me to see the value in speaking my truth, to place value in myself, to bet on myself and to go after what makes me happiest in life. A happiness I've not felt in a long time...
So now I'm here, at the end of a near year long journey transitioning back to where it all began for me. I'm a weekend away from starting a whole new chapter and from diving in at the deep end of self-expression. I have a very fragile sense of self-confidence which has had to be dragged up from the depths of despair by me, my therapist, my friends and family. Despite frantically doing my best to prepare for what's to come, I feel vastly underprepared. I know things aren't perfect - and I hate that, because all I want is for this to go perfectly. I'm anxious. I'm nervous. I'm scared of failing. I'm scared of all the negative messages and negative experiences repeating themselves all over again. At the same time though, I feel safe. I feel comfortable in trying. I feel capable. I feel supported. Most of all, I feel like this could lead to everything I've ever wanted in life if I just stay open to it and don't shy away anymore.
A lot of work was necessary to get me here and no amount of words in an "essay" this long will be able to convey the difference my therapeutic journey and supportive friends have made or the ways in which it's all helped, but I will wrap this up by saying I am grateful for the change they've brought in me and day by day I feel closer to the ME I once was, before the ME got beaten out of me by life. I've been brutally honest here and will continue to be as real as I can be in these blog posts, whether they're read or not. Because for better or worse, this is me. This is all of me and I'm ready to share ME with the world.